WHO WE WERE AND WHO WE ARE
We are so thrilled to share this milestone with you. Ten years ago, Rick and Tara opened the doors on a law firm built to serve technology start-ups and small businesses in Nashville. We began as an intellectual property, technology and dispute resolution firm. Since that time, we have expanded our practice, with Tara becoming certified in both U.S. and EU data protection laws. We have also expanded our client base to include businesses of all sizes and clients around the world. Our clients are doers and makers in just about every field and we are so proud to serve each and every one of them.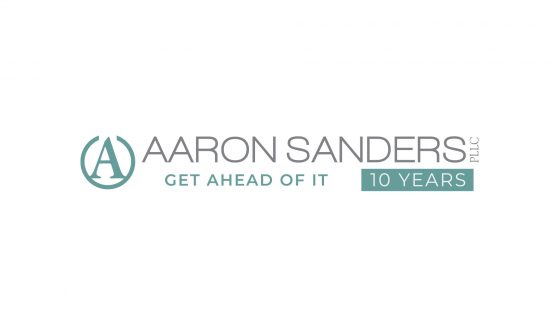 THANK YOU!
We could not have done it without you. To the fellow lawyers who refer us work and all our colleagues who support us in so many ways, thank you. We are grateful for the vendors who set us up and keep our law firm running and engaged. Most especially, to the clients who put their trust in us, we give you our heartiest thanks and we look forward to being here to serve you in the coming years.  At Aaron | Sanders PLLC, we pledge to continue to be a firm that listens to you. We pledge to continue to be responsive, informed, and honest in our advice. We look forward to our own evolution and continued professional development and growth. Rick and Tara are proud of what we have built and what we have accomplished for our clients in the last ten years. We remember everyone who helped us along the way, and we can't wait to do more.